Add your personalized message to the order and we will ensure that the coffee bag was crafted just for them!
select your coffee card design
Pick a design that brews just the right sentiment. We've got the perfect look for every coffee lover!
Craft your coffee gift size! Opt for a personalized 1lbs bag or curate a box with up to 3 - 1lbs packs just for them!
Choose YOur Gifting Frequency
Select your preferred delivery frequency and leave the rest to us! Choose from a one-time delivery or a 3, 6, or 12-month coffee subscription.
Step 1: Add Custom Message
Step 2: Choose Your Coffee Card Design & Build Your Brew Box
Birthday Coffee Gift Subscriptions Information:
Please Note: If you order multiple month coffee subscription the first box will have your personalized bag and the following months the personalized bag will be replaced with one of the selected coffee beans in your box. Your coffee gift will always contain the number of pack sizes selected from the initial order.
Unlike many gifts that might end up on a shelf, coffee is a consumable treat they'll appreciate daily.
No matter the evolving trends, the love for coffee remains consistent.
It's a gift that never goes out of style.
Greeting Cards That Speak Meaning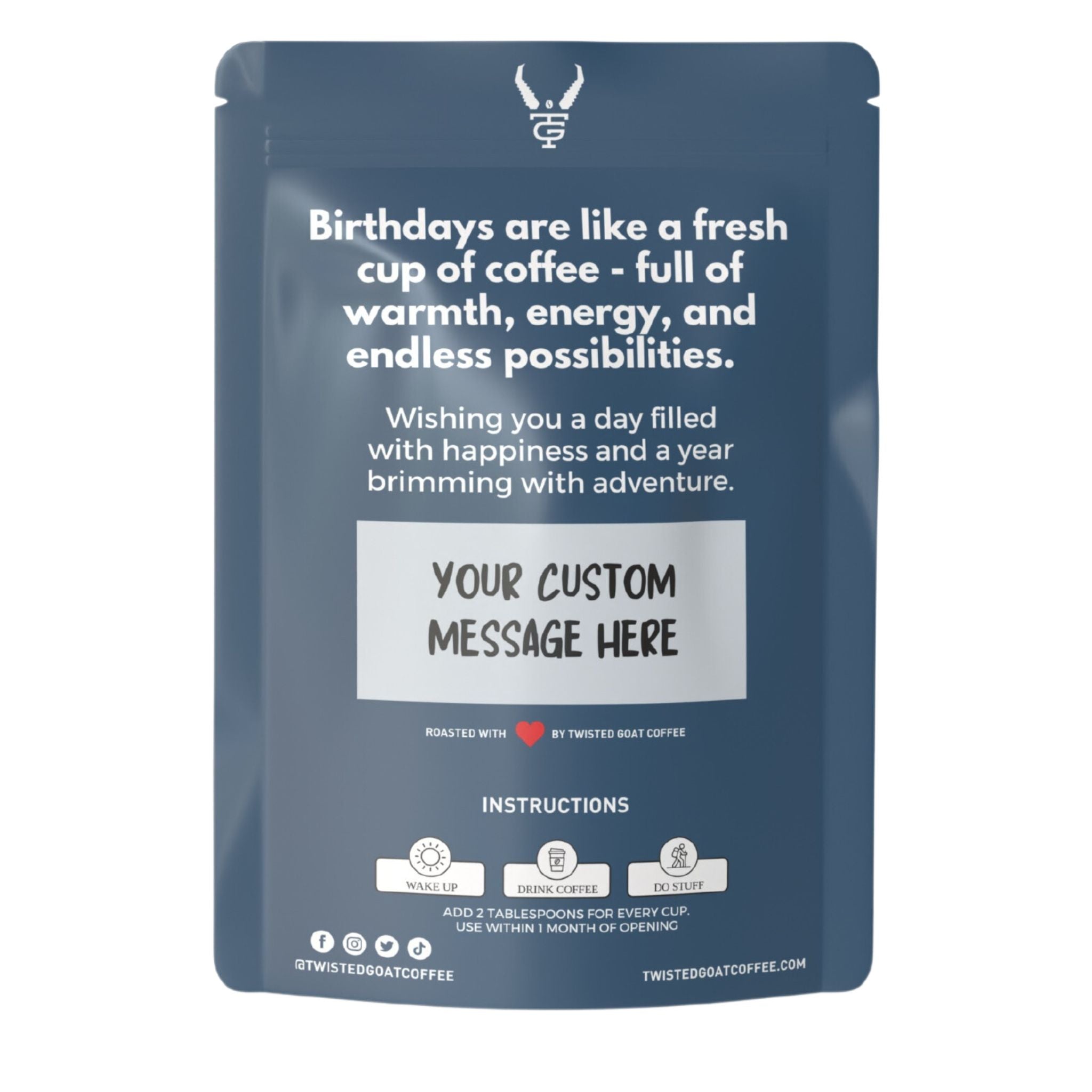 Birthday Coffee Gifts to Brighten Their Special Day!
Celebrate Their Special Day with a Fresh Brew! With our unique birthday gifts, the joy of their day is relived every morning when they grab their personalized bag.
Send a unique birthday gift to brighten their day! Gift more than just a stuff; give something they'll truly use, savor and appreciate.
Choose a single bag, a brew box, or extend the birthday cheers with a coffee subscription gift.
Cheers to Another Year! Gift the Birthday Star a Fresh Brew Today!
What Our Customers Are Saying
Personalized Birthday Gifts For Coffee Lovers
Celebrate their birthday with a brew that's all about them! Our personalized coffee gift subscription is a standout choice for the birthday star in your life.
Treat them to the finest coffee beans, delivered fresh to their doorstep, tailored to fit their taste. Add a heartwarming birthday message, perfect coffee gift for him or her to celebrate their big day.
Gifting our Personalized Coffee Subscription isn't just about exceptional coffee; it's a monthly toast to their special day and your affection for them. Show them some birthday love!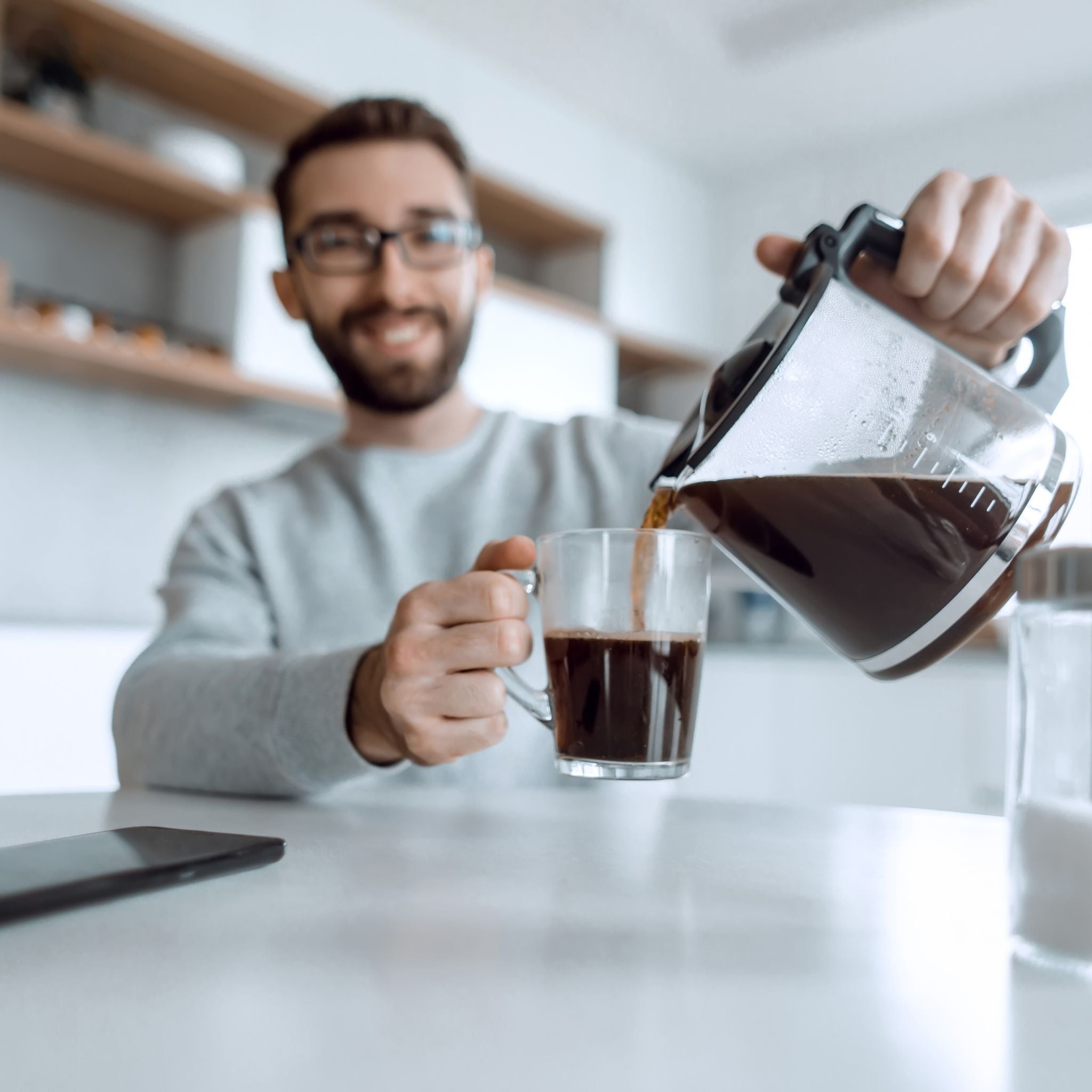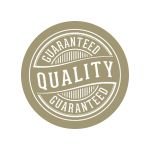 Fresh coffee is always better coffee. You can ensure that your coffee is roasted to order and shipped within 48 hours of roasting. Coffee gifts sets roasted fresh!
Gifts for coffee lovers? We have the best gifts for coffee lovers! Not seeing what you are looking for? Just reach out to us and we can help you find what you need.
Free Delivery On Coffee Gifts $50+
Fresh roasted coffee delivered to their door anywhere in the Canada & USA. Easily track your coffee gift and receive updates on your gift order.
Have questions about our graduation coffee gifts? We're here to help
hello@twistedgoatcoffee.com
DO I HAVE TO ADD A CUSTOM MESSAGE?
DO YOU SHIP OUTSIDE OF CANADA?
HOW LONG DOES IT TAKE TO DELIVER AN ORDER?
I JUST WANT TO SEND A COFFEE GIFT BOX, CAN I DO THIS WITH ADDING THE COFFEE CARD?
WILL THE GIFT RECEIVER BE NOTIFIED WHEN I PLACE THE ORDER?
I WOULD LIKE TO PURCHASE MULTIPLE COFFEE GIFTS FOR DIFFERENT PEOPLE? HOW CAN THAT BE DONE?