Amazing coffee at a price you can afford
Free shipping on orders over $50
Hassle-free coffee delivered to your door. Free Domestic Shipping On Orders $50+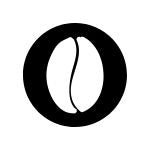 Your coffee will always be shipped within 48 hours of being roasted. Fresh coffee is better coffee.
Affordable Quality Coffee. We are a small batch roaster in western Canada.
Explore Our Best Selling Coffee beans
Fuel Your Day. Go Explore. Find Your Roast Now!
Grown, Harvested & Processed
All The Way In Your Cup
Canada's Adventure Coffee Roaster
Coffee to help you seize the day and crush your goals while feeling good about what's in your cup!
Sourced from selected farms and partners to ensure sustainable operations you're getting the best coffee beans available.
Quality Coffee | Roasted In Small Batches
Taste the difference in your coffee mug! Our beans are roasted in small batches right from your order. We only use quality coffee that has scored 80 points plus on the Specialty Coffee Association quality scale.
100% natural. We use no artificial ingredients — just high-quality Arabica beans coffee beans.
Safe For Home Espresso Machines
Our coffee beans are not over roasted and oily! Oily coffee beans can clog automatic espresso machines, leading to malfunctions and potential costly repairs or even machine replacements.
Save on our Canadian subscription brew boxes
Get fresh roasted coffee delivered right to your door just when you need it!
⋆꙳•̩̩͙❅*̩̩͙‧͙ ‧͙*̩̩͙❆ ͙͛ ˚₊⋆
⋆꙳•̩̩͙❅*̩̩͙‧͙ ‧͙*̩̩͙❆ ͙͛ ˚₊⋆
SUGAR PLUM | MAPLE SYRUP | RICH CHOCOLATE
What Our Customers Are Saying
Let Our Customers Speak For Us
Your Local Coffee Roaster
Coffee subscription box for Canadians! It's not just coffee—it's your next adventure in every brew, delivered straight to your doorstep. Join us on this flavorful journey!
Best Holiday Gifts For Christmas!