Hassle-free gifts shopping. Free shipping across North America on all Coffee Gifts.
We offer 24/7 phone and email support with all your questions.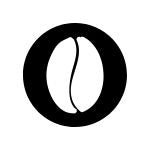 Always roasted to order. Give the gift of fresh roasted coffee.
Let us help make gift giving easy this season with the perfect gifts for coffee lovers.
The Perfect Addition To Any Coffee Gift Basket!
"Can't believe how this coffee transformed my gift basket! The perfect addition of fresh roasted coffee that I can add to my own basket or just have them ship direct makes gift giving so easy."
Give Experiences No More Stuff!
"I have enough stuff and enjoy gifts that I can experience. Receiving a coffee gift was fantastic! A gift that makes each morning special and is a product that I need anyways!"
Gift Fresh Mornings! Coffee Gifts To Elevate Their Daily Brew.
A fresh brew, not more stuff! Why give another item when you can gift an experience.
Bid farewell to unused gifts collecting dust. By choosing coffee you give a gift that gets savored to the last drop.
Ditch Paper Geeting Cards:
Good mornings start with great coffee. Forget disposable cards and ignite their daily routine with speciality coffee
Add a personal touch! Send a heartfelt message with your coffee gift just for them!
Find The Best Gifts For The Coffee Lover In Your Life
Featured Holiday Coffee Gifts
The perfect gift for coffee snobs
Choose a holiday design for your coffee gift
Add a custom message to your coffee bag
Your order will ship to arrive for the holidays
Order Now To Be There By Christmas
What our customers are saying
Happy Customers. Fun Designs. Great Coffee.
Let the festive season begin!<